Intervention at the Jehanne de France high school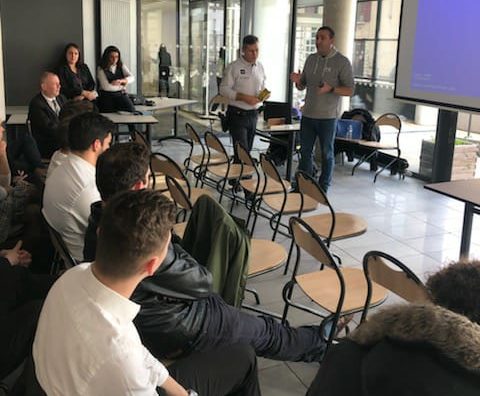 On March 9th and March 11th, the Stef association was present at the Jehanne de France vocational high school, as part of its partnership with the regional Road Safety organisation. Romain Poirot testified in front of about twenty pupils about the dangers of using their phones while driving.
In the wake of this testimony, a concentration exercise was put in place. Several students had to put the 26 letters of the alphabet, written on cubes, back in order. They then repeated the same exercise while answering questions
Result: everyone took much longer on the second try. Proof that it's difficult to do two things at the same time. And therefore to drive and text at the same time.
Vous désirez nous aider dans l'une de nos actions ?
Vous pouvez financer une de nos actions.